Suspect in Custody After 5 People Stabbed in Tallahassee
Suspect in Custody After 5 People Stabbed in Tallahassee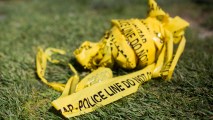 Police took a suspect into custody after multiple people were stabbed in Tallahassee, Florida Wednesday morning.The stabbing was reported near the 2000 block of Maryland Circle just after 8:30 a.m….
Photo Credit: AFP/Getty Images
This story uses functionality that may not work in our app. Click here to open the story in your web browser.
Tags: cck